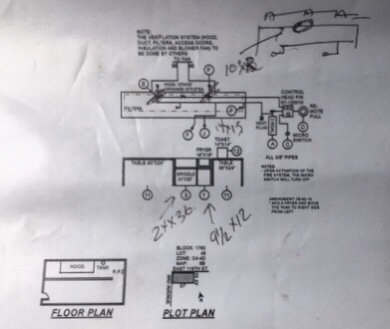 Commercial Kitchen Design NYC during Covid-19 puts commercial kitchen design on another level. However, commercial kitchen design NYC restaurant owners can rely on is a phone call away.
Here's how the process works. Whether it's a new construction or you are purchasing a business, Master Fire will start with your plans. We will work with your architect and review your design. Every restaurant kitchen is unique. Again, Commercial Kitchen Design NYC during Covid-19 is not a one size fits all.
The first thing we strive for is commercial kitchen safety. In customizing your design, we will make sure that every component is an exact fit. That doesn't mean a millimeter off it means exact. There could be no margin for error.
We will also take the long view in that our designs are meant to reduce costs. That means over the long-haul, your energy bills will calm down.
Safety, efficiency and cost effectiveness are the hallmarks of Master Fire mechanicals commercial kitchen design services.
Visit our YouTube channel youtube.com/fireprotectionnyc NYC for lots of helpful videos on commercial kitchen design. Also please check out our gallery at https://masterfiremechanical.com/fire-protection-services-gallery/
When it comes to commercial kitchen design, New York City restaurateurs trust Master Fire.